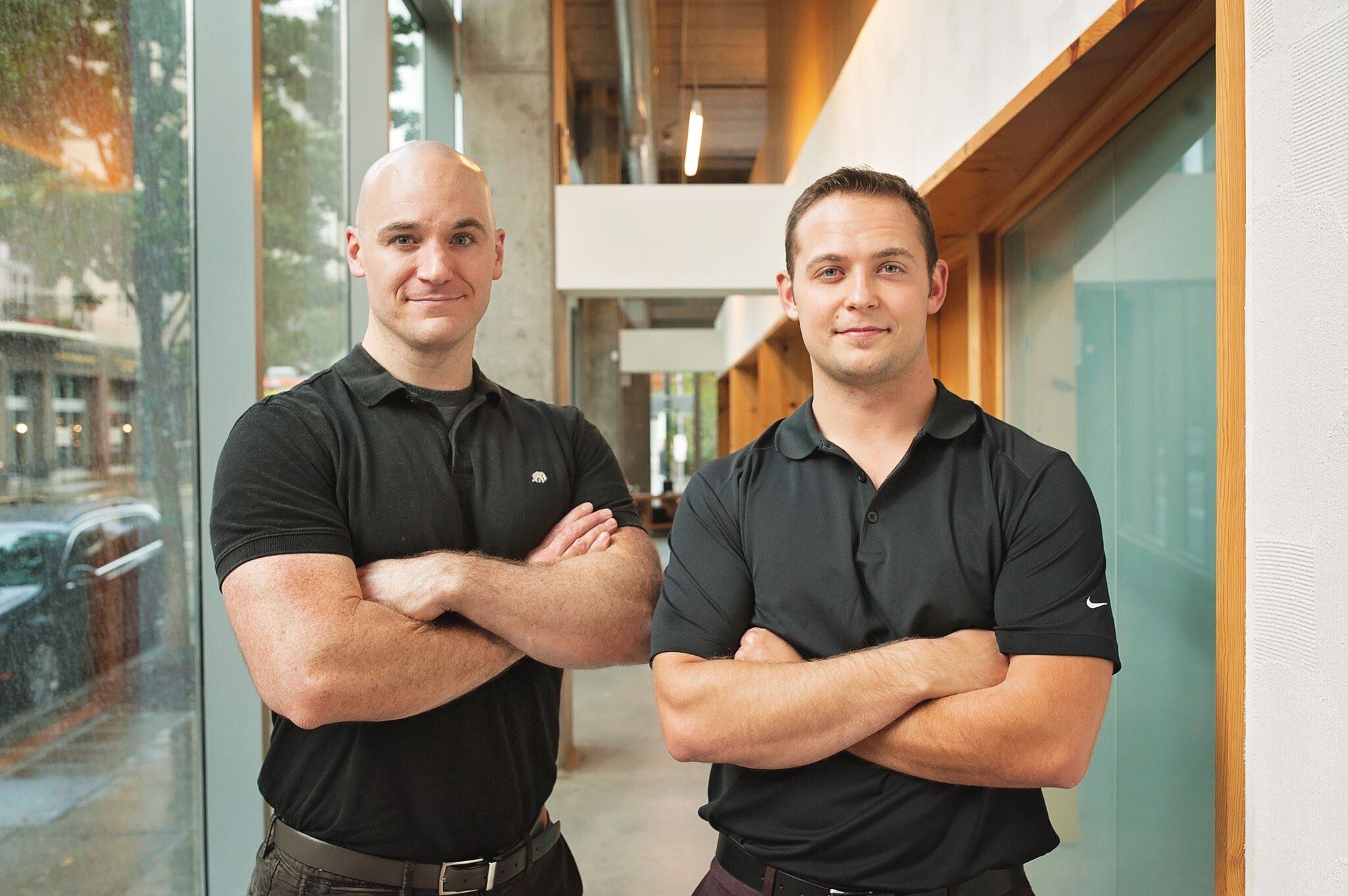 With another new year looming over us, the feeling of new beginnings, new opportunities, and the desire for drastic life changes seem to overwhelm us all. This is especially true after all that holiday food, travel, and stress. The New Year is the most opportune time to set goals and take steps towards a "new, better you." However, lifestyle changes are never easy, especially if they are drastic and put forth in an "all or nothing" approach.
When it comes to "New Year resolutions," exercise and health changes rank high on the list of lifestyle change declarations that many people make, and many people fail to keep. This year, do something different…take a new approach! Make a goal to implement new exercise and healthy lifestyle goals, and use some of these steps to help you actually achieve those goals!
Start Off Fresh.
When it comes to exercise, especially beginning to exercise after a long break, it is important to treat any pain or old nagging injuries first. If you are currently, or have previously suffered from any aches, pains, or just know you are a very "tight" person, make sure to resolve these prior to starting any new physical routines. If your symptoms are mild, home care is a great place to start and we always recommend reviewing our extensive mobility video library. Here, you can find an array of videos that address symptoms by area. The sooner you start mobilizing, the easier your transition will be when the New Year comes and you're ready to begin your new fitness routine!
If you're finding that things aren't resolving with home care, we advise that you either give us a call or check out our blog to determine when it's time to switch from home care to professional help.

Don't Set Unrealistic Goals For Yourself.
I personally hear this one several times every New Year and I tell this to nearly everyone that asks for my fitness assistance. Unfortunately, it seems to be the most ignored. Set a stable and achievable goal that you would like to accomplish, such as "I'm going to work out once a week." Write it down on a sheet labeled Goals, and then ask yourself (truthfully) how likely you are to accomplish this goal. On each goal that you write down put a scoring 0-10, 10 being the most likely and 0 being the least likely that you will accomplish it every week without fail or distractions such as vacations, emergencies, and office meetings. If the goal isn't ranked 8 or higher, simplify the goal. Remember we are not setting ourselves up for failure this New Year, but rather we are making a lasting change. If you don't think once a week workouts are enough of a change, remember that as you build one habit you can add to it to make it increase. Start with one workout per week for 3-4 weeks and then add a second workout per week for the next 3-4, and then a 3rd… and so on… Worst case scenario is you only workout once-per-week for an entire year. If you are sitting there thinking that's not very significant then ask yourself right now how many workouts you accomplished last year. If you are able to remember, and if it's less than 52 times, then you would have been better off with at least once-per-week workouts. After you are done with your goal sheet, make a copy, and hang in two separate places that you are likely to look at multiple times a day.

Drink – A LOT.
Unfortunately, this one isn't as exciting as it sounds. Jump start your fitness this year with regularly drinking more water to prepare yourself for your New Year goals! Trust me, your body will thank you for this later when you're easing your way into your new exercise routine. The perfect recommendation is half your bodyweight in ounces of water/day plus 20 more ounces for every hour of exercise. Start by drinking ⅓ of your body weight in ounces and work up to perfection. Go buy yourself a fancy Hydro Flask water bottle or something similar and carry it with you everywhere you go. If you dislike water, add a lemon for some flavor but we say, learn to love it! Water is life!

Start Now.
Start making healthy nutritional choices now! I know Christmas and New Years are a "wash" as far as nutrition goes because eating holiday food and sweets is "a tradition." However, there should really only be two days where that excuse is solid, and they don't define your nutritional habits for the month of December. If you begin making healthier choices now, transitioning to full-blown nutritional perfection is going to be that much easier. For some, the most sustainable practices begin with listening to step #2 and starting slow: If you eat at Burgerville every day and drink their amazing tasty sauce through a straw, then healthier eating might mean deciding to eat an apple, a handful of almonds, and chugging 16 oz of water, before you go through a drive-thru. Then order something "light" off the menu, and skip the sauce. That is, if you're even hungry anymore! Tricky, tricky!

Find A Friend.
Find yourself a workout buddy or a group of people to workout with. Exercising as part of a group, with a partner, or in a social setting helps to keep you motivated. The feeling of not wanting to let your friends down by not showing up becomes a factor, as does just wanting to have fun with your friends and "get your sweat on" together. Friends can also help to inspire you to keep going with your fitness goals when you yourself are ready to throw in the towel. If these same workout buddies tend to be the people you spend more of your time with anyways, such as coworkers or close friends, then you are more likely not to give in to the temptations that come along with healthy life changes. You will be doing what your friends do!

Use New Fitness Tech.
To help you with your nutrition and exercise this year, download some fitness apps, buy some tracking software, and sign up for fitness challenges. The more you immerse yourself in your fitness goals this year, the more likely you are to keep them. We recommend these tools:

The "Whole Life Challenge" is an awesome challenge that we all participated in here at Hosmer Chiropractic and LOVED. It's an 8-week commitment to lifestyle changes, and does a great job of motivating a small or large group of friends (in our case friends, family and co-workers). The WLC helps you to make healthy, attainable and progressive life, nutrition, and exercise changes all while keeping you engaged with a motivational group of friends. In fact, many of our staff are going back in for their second round, which goes from January 21 – March 17, 2017 (early bird pricing is still open). If you have questions, you're welcome to ask anyone here at the clinic! We can tell you all about it, or you can watch their brief video about incorporating lifestyle choices into your routine. 
Wearable fitness trackers like FitBit are great products in a new and popular market dedicated to the merging of technology and fitness. These little bracelets work to track lots of pertinent personal health and fitness information such as heart rate, calorie burning, exercise, and sleep. They also do a good job of constantly reminding you to work on your health and fitness goals. Here is an article outlining some of the more popular budget conscious wearable options.
Apps like My Fitness Pal or Lose it help you track your nutritional intake and calories for free! Apps like FitStar (by FitBit) and Daily Burn provide a cost effective ($7-15/month) means of basic personal training, creating awesome workouts to keep your body challenged.


Buy New Athletic Gear.
Treat yourself to some new workout clothes this year (or ask for some from Santa). Having some new "digs" can motivate you to put in work so that you can try out your new clothes! This isn't a cost-effective thing to do for every workout, however giving yourself rewards for benchmarks in your exercise can be helpful by making things new and interesting again. This includes completing 3-months of workouts and then rewarding yourself with a new outfit or workout shoes! The more you invest in your new goals the more likely you are to keep them.
Get Help!
Hire a trainer or speak to a fitness professional and make a plan. Proper exercise prescription is key for your success. Wearing yourself out day after day on the treadmill, elliptical, or exercise bike as your only source of exercise will not get you to your goals. If that was hard to hear, then don't panic, just challenge yourself to mix it up this year! There are some many incredible fitness communities in Portland, and all have something different to offer.
We love these places, and often have free trial cards available to you. Don't hesitate to ask your doctor what we have available at your next appointment!
Maintain Your Mobility.
Mobility and joint range of Motion are important aspects of fitness. Without proper range of motion at any joint, you risk causing damage to that joint, a nearby joint, or the tissues that operate around it. As we stated earlier, come in and see us before you are in pain so we can screen you for any tightness or joint restrictions that could halt your progress. Take a peek at our website and specifically our collection of mobility and rehabilitation videos to help you learn how to add some stretches and self-massage into your workout plan.

HAVE A BLAST!
Most of all this year, look forward to changing your habits and making space for health and fitness in your life! It should be fun, and you should do all that you can to find the enjoyment in these new changes!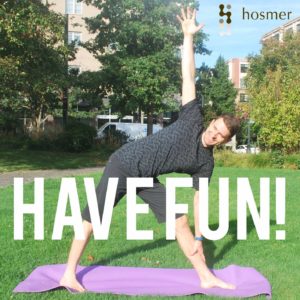 Enjoy trying some of these new strategies this year and have fun with your resolutions whatever they may be! Happy Holidays and New Year to you from us here at Hosmer Chiropractic Health!
Helpful Links: