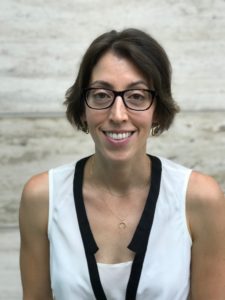 Dr. Danielle Hosmer is a board certified physician in internal medicine, pulmonary medicine, and critical care medicine. She graduated from Swarthmore College in Swarthmore, PA with a B.A. in the special combined major Biochemistry, before pursuing medical school at the University of California, Davis. It's hard to top growing up in beautiful Carmel, CA, but after visiting Portland, OR during residency interviews, she fell in love with the great Pacific Northwest. She completed her internship and residency in internal medicine in 2006 at Oregon Health & Science University (OHSU) in Portland, OR, and stayed on at OHSU to complete a competitive fellowship in pulmonary and critical care medicine in 2009. She worked for Legacy Medical Group in Portland, OR from 2009-2017, during which time she provided exceptional care at the outpatient pulmonary clinics on the Good Samaritan and Mt Hood campuses, along with inpatient pulmonary consulting at Legacy Good Samaritan, Emanuel, Mt Hood, and Meridian Park Hospitals. From 2011-2017, she also served as the Director of Respiratory Therapeutics & Diagnostics for Legacy Good Samaritan, Emanuel, Mt Hood, and Meridian Park Hospitals, which provided opportunities to work closely with the respiratory therapists and develop several key protocols to standardize and improve care for hospitalized patients with respiratory problems. From 2011-2013, she was the Director of Pulmonary Rehabilitation for Legacy Good Samaritan and Meridian Park Hospitals. During her time at Legacy, Dr. Hosmer also enjoyed serving as a mentor for residents rotating on the pulmonary consult service and giving multiple educational lectures to the residents as part of their medical curriculum. From 2010-2012, she traveled to The Dalles, OR as an outpatient consulting pulmonologist to provide much needed specialty care at the Visiting Physicians Clinic at Mid-Columbia Medical Center (MCMC).
Dr. Hosmer has published articles in several major medical journals (Chest, Modern Rheum Case Reports), as well as presented original research at national medical and scientific conferences over her tenure as a physician and scientist. She was awarded the American Thoracic Society MTPI Travel Award in 2008 and was presented with the Legacy Presidential Coin Award in 2012, for her development of the Legacy Longterm Ventilator Weaning Protocol. She garnered top pulmonology honors in Portland Monthly Top Docs 2015 edition. Prior to leaving Legacy in 2017, Dr. Hosmer was given the John G. King Clinical Improvement Award for her integral work on the COPD Readmissions Taskforce. She has also provided numerous grand rounds and educational lectures on various medical topics to local residents/interns, hospital, and clinic staff. She has been a member of the American Thoracic Society, American College of Chest Physicians (awarded FCCP status in 2013), and Oregon Thoracic Society, along with serving as physician liaison for the Legacy Idiopathic Pulmonary Fibrosis (IPF) patient support group from 2011-2017.
However, for Dr. Hosmer, promoting better pulmonary-cardiovascular health runs much deeper than her academic and clinical career. She has been an avid athlete and runner all of her life, with a lauded high school and college cross country/track record. At Swarthmore College, she was captain of the cross country, indoor track, and outdoor track teams, culminating in qualifying for the NCAA Division III Cross Country Championships in 1998. She deferred medical school for one year after graduating college, in order to coach cross country and track, and teach P.E. and health at the Taipei American School in Taipei, Taiwan. She placed 7th in her age group in the Portland Marathon in 2007. Daily exercise remains a priority for her and also includes swimming, yoga, and various strength/conditioning modalities.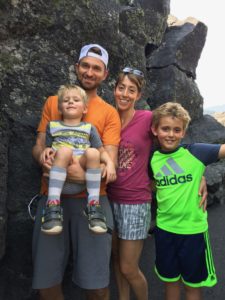 After much soul-searching and with the help and guidance of her husband, Dr. Seth Hosmer, Dr. Danielle Hosmer left her career as a pulmonologist in 2017 to join the team at Hosmer Chiropractic Health (HCH) as a Workers' Compensation/Disability physician. This transition has allowed her to spend more precious time with her family, but also to fill an important role at HCH, which now can offer in-house exams to continue treatment for work-related injuries, along with providing such services to other local chiropractic physicians and clinics. She has completed the SEAK seminar series for Advanced Orthopedics for Workers' Compensation and Occupational Health Professionals and Advanced Neurology for Workers' Compensation and Occupational Health Professionals. Dr. Hosmer deeply understands the importance and benefit of chiropractic care in comprehensively treating neuro-muscular injuries and is excited to promote this further. Health, wellness, and functionality encompass so much more than the traditional western medical system recognizes. She is extremely proud to have the opportunity to transition from saving lives, to saving lifestyles.
Outside of work, Dr. Hosmer loves running the trails of Forest Park, spending time with her beloved sons and husband, traveling the world, being grateful for the extraordinary restaurants of Portland, and geeking out on Sci-fi/fantasy books.