HCH Elite Racing Team – Stephen Bedford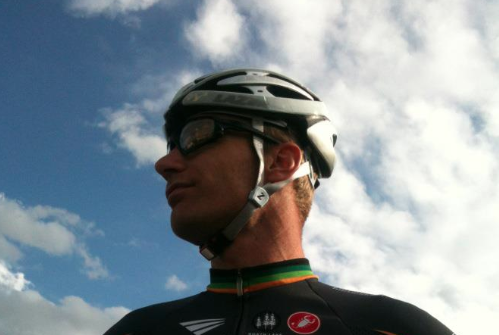 STEPHEN BEDFORD:
Stephen Bedford is still relatively new to bike racing, but he's already terrorizing the Northwest in criteriums and road races, racking up lots of wins and racing aggressively, with panache. In 2012 he traveled outside of Oregon to chase USA Cycling upgrade points, and he earned his Category 1 license in the process. For 2013, Stephen joined the HPChiro-RPM Mortgate Elite cycling team . This year he earned a spot on the prestigious Nature Valley Pro Chase Team by winning the Independence Valley regional NVGP qualifying race.  Stephen has recently also discovered his love for Cyclocross and for 2014 he is looking to have an impact at some of the biggest races in the region – and beyond…
In addition to his enthusiasm to contribute to a top-flight team and his confidence in his teammates' abilities, Stephen counts Hosmer Chiropractic's services and support among the primary elements that are helping him to raise his game, perform better and stay healthy. Here's what Stephen recently had to say about his experiences:
From Stephen:
This fall I visited Dr. Seth Hosmer to get an analysis of my physical condition, and he was able to identify some issues that needed attention. Over a few visits, Seth was able to make chiropractor adjustments, teach me foam-roller therapy and show me stretching exercises to alleviate the problems.
Since my visits to Hosmer Chiropractic, I have noticed a considerable improvement in my flexibility and comfort, and in the general well-being of my muscles. I believe Seth's background as a cyclist improves his ability to help other cyclists who want to increase physical health and performance. I would definitely recommend Seth and his associates for anyone seeking a healthier lifestyle.
For more about the HPChiro-RPM Mortgage Cycling, check out the team website and Facebook page.