Our Cycling Coaches
Dr. Seth Hosmer
Dr. Seth Hosmer began coaching cyclists in 2001, and he has worked with athletes of all ages and abilities since then. His interest in coaching grew out of his own training and racing, and a desire to inspire and educate other cyclists.
An early adopter of training with a power meter, Dr. Hosmer developed training strategies that helped his clients achieve their goals through careful planning, evaluation of progress and targeting key events. He also sought out help from experts to gain valuable knowledge of bicycle fitting and biomechanics, along with health maintenance through nutrition and recovery. Over the years, he found that in addition to the training and racing assistance, athletes needed sports medicine guidance. This is ultimately what encouraged him to earn his Doctor of Chiropractic degree in 2007.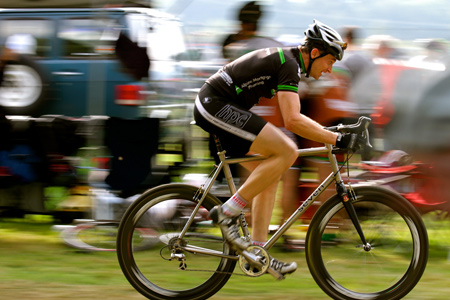 Dr. Hosmer was primarily a mountain biker growing up, and his early racing years were mostly spent in cross-country mountain bike races. He started mixing in some road events, and eventually shifted his focus to road racing and criteriums. He earned his Category 1 upgrade in 2004, just before moving to Oregon from New Hampshire.
Oregon brought a new set of challenges, including track racing and cyclocross. His favorite discipline has always been the time trial, and he brought that passion to the track. In 2007 he challenged and broke the hour record at the Alpenrose Velodrome—a record that still stands today. He has won numerous state championships in several cycling disciplines, and he has also competed in triathlons up through the Half Ironman distance.
Dr. Hosmer lives in Portland with his wife Danielle and their two boys, Max and Ben. Dr. Hosmer is currently devoted to full-time sports medicine and Chiropractic treatment, and is not accepting new coaching clients at this time. He stays involved with the coaching program in an advisory capacity, and works with the other coaches on program and rider development. The knowledge that he has amassed continues to be a huge asset for other HCH coaches and their clients.
Colin Gibson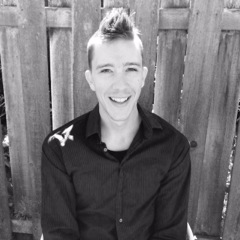 Colin began road racing as a college student in Eastern Washington, and has since pursued the sport full time.  He has spent several seasons on the NRC and NCC circuits, earning podium spots in the road race at the 2010 Collegiate National Road Championship and the team pursuit at the 2013 National Track Championship, along with many local race wins.
He became a USA Cycling Coach in 2011 and began sharing his experience balancing training and racing with a demanding school life at USAC's Northwest Regional Talent ID Camp for high school and college-aged riders.
His coaching style recognizes that while physical fitness is an important part of the equation, great performances are only available to a rider who is able to bring singular focus and uncalculating motivation to bear on an event.
Colin was trained in Body Geometry Fit by Specialized bicycles, and has performed over 200 fits for road, track, and cyclocross riders.
It was great to have Colin Gibson at the USA Cycling Regional Talent ID camp in 2013. Colin is able to make concise explanations of skills and training techniques which is very important when working with youth athletes. I appreciate the hard work and dedication to the week long camp and 24 riders aged 14-22 yrs old. Colin kept the very busy schedule organized and on track. It was a great relief to have someone able to execute our plan. I look forward to having him with the camp in future years. Also, Colin works with junior aged riders very well. 
Jim Anderson
USA Cycling Regional Talent ID Camp Manager, Oregon