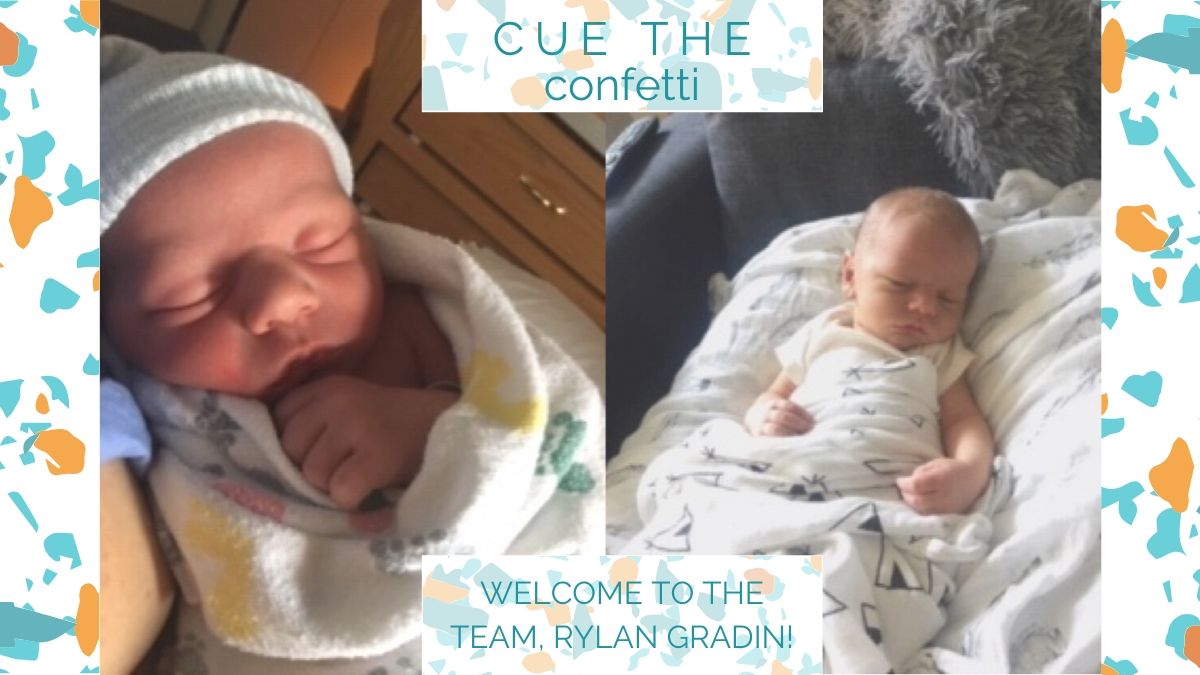 Hello, Everyone!
Dr. Gradin here, checking in to say –
I have really missed seeing you over the past month and hope that you have been doing well in our absence! You've likely heard the good news of the clinics reopening up for patient care, by now (see hours and details here)! But, you may also have noticed that I am not currently available to schedule with for the time being and that is due to some other good news…
We had our little guy, Rylan, over the break and are all doing really well. He is so sweet and we couldn't be more in love! I want to thank my wonderful patients for your outpouring of love and support during my pregnancy; it was fun to share it with each of you.
As of April 21st, I am on maternity leave, and the plan is to start back up at work part-time in late June, transitioning back up to full-time by late July. Until then, please don't hesitate to reach out, as I am available by email at jessi@hosmerchiropractic.com.
Many of you met Dr. Cooper Adams during prior treatment with me and anticipated being treated by him during my absence. That said, Dr. Phil DeVasto and Dr. Adams are both currently seeing patients on alternating days at our Multnomah Village location. So, I would absolutely encourage you to check out their scheduled availability and call the clinic to get in for treatment with either of them, depending on what works best for you!
As many of you also know, Dr. DeVasto and I both practice very similarly. He is incredibly knowledgeable, kind, and has been in practice for nearly 10 years; you will be in excellent hands under his care. Click here to get more familiar with Dr. DeVasto!
Dr. Adams brings both his clinical and personal experience in sports medicine and rehabilitation to provide the highest level of care for every patient he sees. He has a passion for keeping people active and making sure that they are on track to reach their personal goals. Click here to learn more about Dr. Adams!
Please take care of yourselves and continue to let us be apart of that care if you are able. Get in for chiropractic treatment, enjoy physical activity daily, stay hydrated, eat healthy and don't forget to connect with friends and family!
I looking forward to seeing you in June, and in the meantime, please take care!