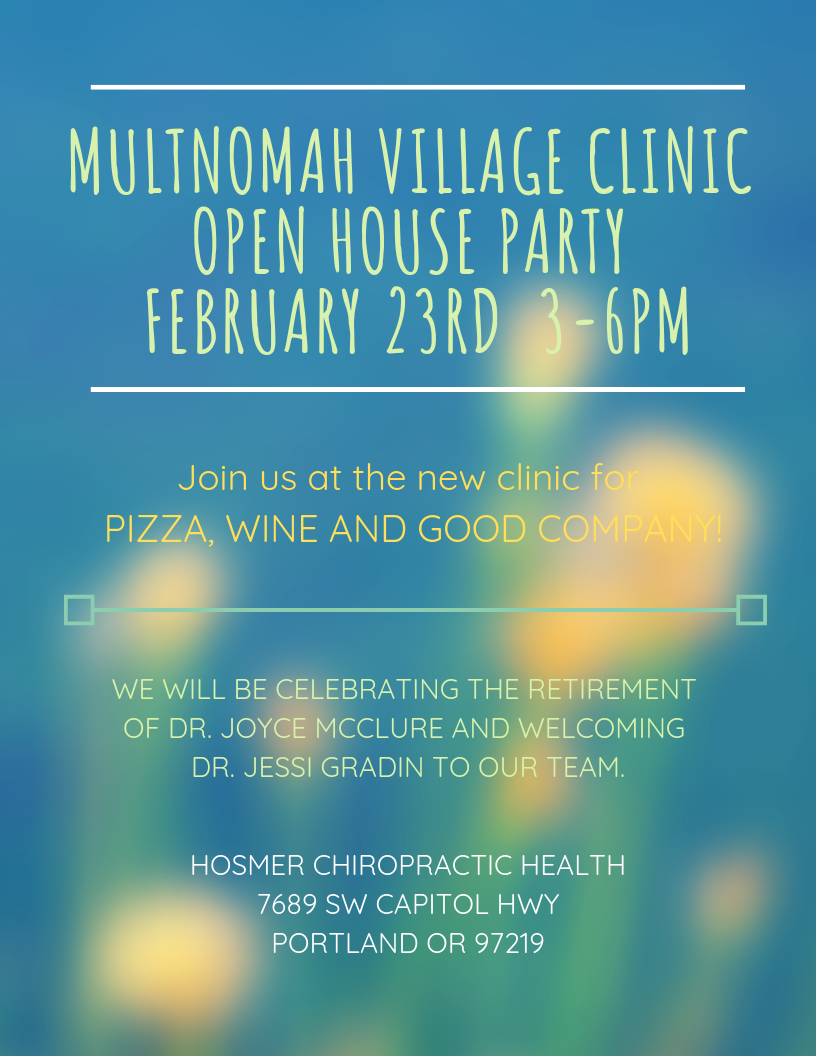 We are hosting an open house party at our Multnomah Village location to celebrate the opening of our second clinic! It will be a great chance to meet the newest addition to our team, Dr. Jessi Gradin, as well as celebrate the retirement of Dr. Joyce McClure!
Please join us on February 23rd from 3-6pm for pizza, wine and great company!
Our Multnomah Village location address is:
7689 SW Capitol Hwy
Portland, OR 97219
We hope to see you there!