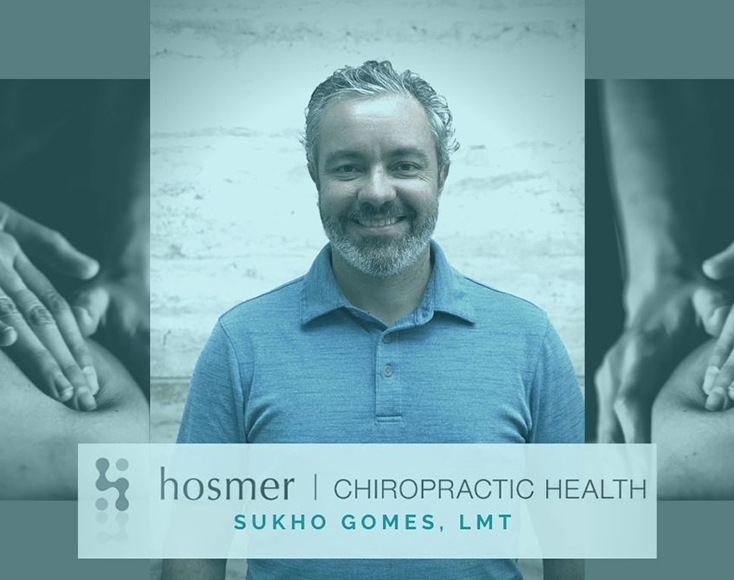 Guest written by Head LMT, Sukho Gomes.
As with many personal services we have grown accustomed to receiving, massage therapy treatment has been greatly impacted by COVID-19. We have had to get creative in finding alternate ways of practicing self-care, but I hope you've been having some fun in the process. I don't know about you, but I've taken on the task of cutting my own hair in the interim; so, the next time I see you, I'll be sporting my new self-done do! Unlike my barbershop, medically-necessary massage has continued to be permitted during the Governor's Stay Home, Save Lives mandate, but with all the rapidly changing updates, it can be hard to keep up! We're here with some more details.
What does 'medically-necessary' mean?
It means that the massage treatment must be prescribed by a licensed healthcare professional that is authorized to diagnose and treat disease. The good news? All of our Chiropractors at HCH are credentialed professionals with that capacity. If you are currently under the care of one of our DCs, you already have a prescription for massage (as medical necessity applies). And, while our Wellness and Relaxation Massages have not been available, they may now be deemed medically necessary in order to help to treat stress, anxiety, tension, and related pains. If you are not currently seeing an HCH Chiropractor, we can arrange a consultation to determine the medical necessity of your current condition.
Our team of talented and dedicated massage therapists has grappled with the process of reestablishing treatment for our valued patients. Massage is currently somewhat limited due to limited LMT availability and, with that in mind, you may have the opportunity to receive treatment from someone you don't normally see. Please feel free to ask staff about provider options and availability when scheduling; I'm confident that you will be in good hands, whosever they may be! Due to that fact we are not operating at full capacity, we may need to triage massage scheduling on a case by case basis. In the event that you have been self-directing your massage treatments without a prescription (i.e. along our Wellness + Relaxation Massage Track), your massage needs may now be medically necessary.
Please reach out to us to further discuss your options at the Pearl District (phone, email) or Multnomah Village (phone, email)!
Some things that will be different from previous massage treatments you have received:
You will be asked to wear a mask during the massage treatment.

Please be sure to have one in the clinics at all times.
The idea may sound uncomfortable, but please consider our providers; we want to make sure we can serve as many people in need as possible and that means taking these precautions!
The majority of the time they are in the clinic will be confined to the treatment room which is small, without social distance. That is arguably the most important time to have a mask on)
We will also encourage less talking during treatment.

Not only because we want you to relax but to reduce potential exposure.
We don't know when wellness or non-medically necessary massage will be allowed. But consider that trying to hold off until then may worsen a wellness massage patient's condition, eventually resulting in medical necessity, anyway. The most important thing is not to let your medical condition deteriorate! We will continue to provide the most accurate and up-to-date information with you, our patients!
Thank you for your continued support of our staff and services during these trying times. I look forward to treating you again, myself, real soon!
Sincerely,