Hosmer Chiropractic Health was founded in 2007 by Dr. Seth Hosmer. With two locations in the Pearl District and Multnomah Village of Portland, Oregon, we offer treatment for a wide variety of conditions including:
Sports
Injuries
Chronic
Pain
Car
Accidents
Post-Surgical Rehabilitation
General Musculoskeletal Aches and Pains
Repetitive Overuse Injuries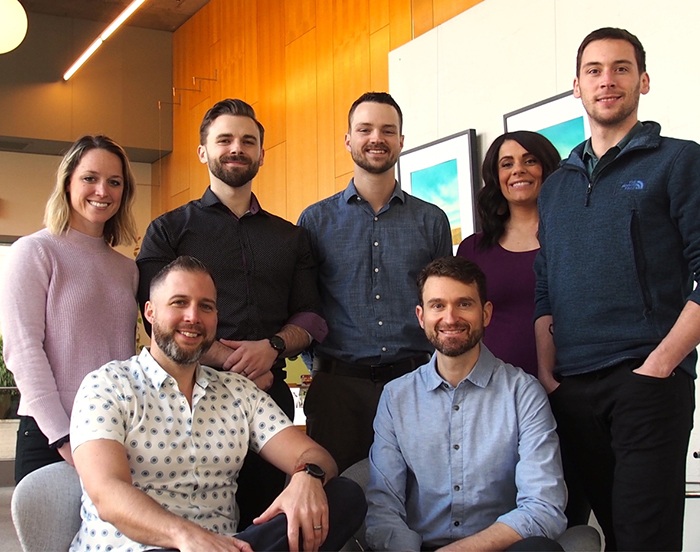 Our Chiropractic Treatment Philosophy Is Based On Three Main Principles:

Understand the patient, their medical history, and goals for treatment.

Provide safe and effective treatment.

Educate the patient so that they understand their condition, and learn how to minimize the likelihood of a future recurrence.
Our number one mission is helping patients. Our goal isn't to keep you dependent on having to schedule visits forever. We don't just give you treatment, we also give you the education and the tools to maintain your own health as much as possible and get back to the lifestyle you love.
We want you to be comfortable and confident with your healthcare choices, so we offer complimentary consultations for new patients so you can meet our doctors and ask questions about your treatment options. If we feel that you would be better served by seeing another provider, we have extensive contacts in a variety of other specialties.
To get an idea of the kinds of issues we solve, check out our blog for extensive education about things you can do at home to improve your health and mobility.
Our goal is to give patients a chance to improve their health.
Click on a photo for a full bio.
Click on a photo for a full bio.
Craig

CA, CPT

Pearl District

X

Craig

CA, CPT

Pearl District

Having suffered a near fatal car accident, Craig understands not only the frustration and fear that come with a injury but also the importance of being listened to and cared for in recovery.

Being able to help someone get out of pain and accomplish things they never thought they would be able to do is the greatest part of his job.

As a personal trainer for over 19 years, Craig has worked with and helped everyone from young athletes to seniors, those with severe cardiac and/or musculoskeletal injuries, paraplegics, and those recovering from brain traumas.

He has completed many certifications and courses, including: Exercise Coach and Lifestyle Coach with the CHEK (Corrective, Holistic, Exercise and Kinesiology) Institute, Grey Cook's Functional Movement Screen (Both Advanced and General Populations), a Certified Personal Trainer with The National Academy of Sports Medicine, and many more.

When he is not coaching, he loves acting and stand-up comedy (but only when they laugh). He also loves spending time with his family and trying to keep up with his 4 and 6 year old (who always make him laugh).

Sarena

CA, CPT

Pearl District

Dalton

CA

Multnomah Village, Pearl District
Jillian

Assistant Clinic Manager/Billing Specialist

Jessica

Accounts Specialist

Pearl District

Shea

Accounts Specialist

Multnomah Village

Emily

Administrative Assistant/Operations Coordinator

Pam

Patient Care Coordinator

Pearl District

Jaylah

Patient Care Coordinator

Pearl District

Jazlyn

Patient Care Coordinator

Multnomah Village

Vivian

Patient Care Coordinator

Pearl District

Bailee

Patient Care Coordinator/Billing Specialist

Pearl District, Multnomah Village