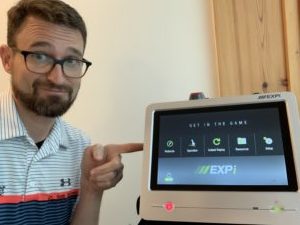 Laser Therapy Overview
Laser Therapy is a safe, non-invasive treatment for pain management and improving healing times.  We have been using various lasers over the years, and our most recent upgrade gives us access to even faster results.  I first bought a laser 10 years ago, while healing from a clavicle fracture – the healing time was greatly reduced, and I had very little pain just 24h after the injury.  Since that time we have used the laser to help with:
Decreased pain and swelling from acute sprains and strains (ankle sprain, shoulder sprain, etc).
Post joint replacement treatment (total hip, total knee).  Often times prescription pain medication can be cut in half, or eliminated altogether.
Other post-surgical recovery (achilles tendon, certain cosmetic procedures).
Healing of chronic injuries (tendonitis, long-term musculoskeletal pain).
Decreased pain and possibly faster healing of fractures.
Management of chronic conditions including osteoarthritis
Laser Therapy has been adopted as an essential pain management tool by athletic trainers in the NFL, MLB, NBA, NHL, FIFA and Olympic teams.
There has also been some promising research coming out in the past 1-2 years on laser treatment for diabetic neuropathy.  This is particularly exciting because this condition is chronic and progressive and often leads to amputation of extremities.
How It Works
Laser Therapy is a form of photobiomodulation.  This term basically means that the normal biology of the body is influenced by the laser.  In a nutshell, the processes that are responsible for healing are accelerated by the laser treatments; the normal healing processes are still present, and they proceed at a faster rate.  For more information on how this works, visit this link.
Can It Help You?
Every case is different, and Laser Therapy may or may not be appropriate for your particular circumstances.  That being said, if your injury or need for care revolves around pain, healing times or stubborn injuries, Laser Therapy may help.  Please contact the clinic to learn more.