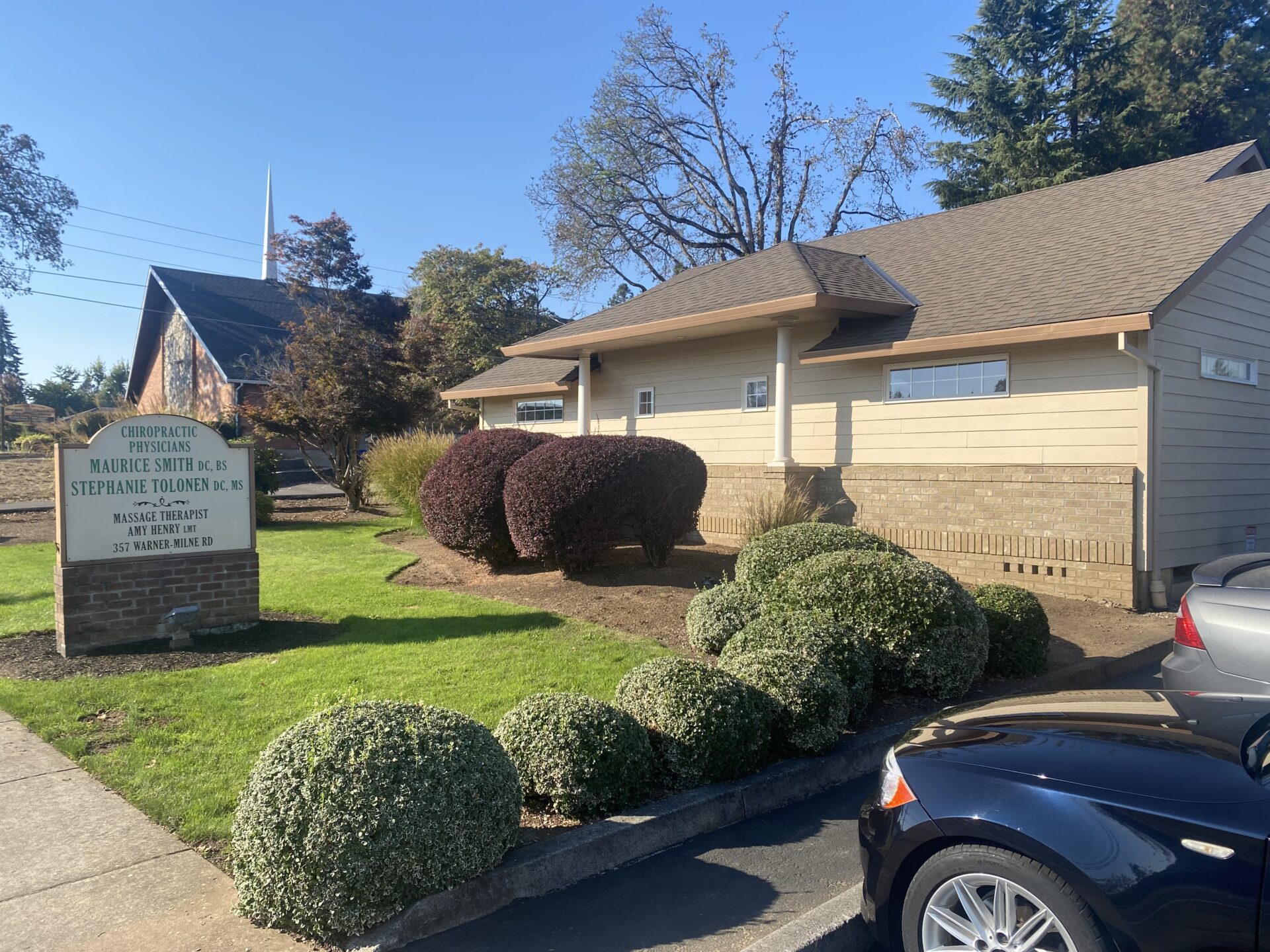 The rumors are true – Hosmer Chiropractic Health has expanded again, this time into Oregon City! We had been looking for another practice location for a few years, and considered several options. However, none of them checked all of the boxes like this one did, and we officially purchased Oregon City Chiropractic in October. After over 45 years in practice, the previous owner Dr. Maurice Smith, was ready to pass the reins over to another team, and was happy to have such a caring a dedicated team take over.
Dr. Smith asked us to post this message to his current patients:
To my dearest patients and friends, it is with mixed emotions that I announce my retirement from practicing Chiropractic. It has been a blessing and a pleasure for over 45 years to work with each and every one of you, and I'd like to thank you for sharing your wellness journey with me. I have learned a lot, laughed a lot, and struggled just as many of you have over the years! I'll never forget the relationships that we have built, and getting to know each patient has been one of my fondest memories.
One of the most difficult aspects of retiring is making sure that my patients will continue to receive top-level care. I am happy to have found a partner that shares my vision for taking excellent care of my patients, and fully expect that you will continue to receive the patient-first approach to your health that you expect and deserve.
The group that I have sold my practice to is Hosmer Chiropractic Health, a clinic based in Portland. They bring a dedicated team of providers who will take over when I retire. Many of you have already met Dr. Tylor Justin, DC, who has been working with me since September to learn the treatment style and techniques that you are accustomed to. He will be the primary physician at the clinic. Dr. Hosmer will bring another Chiropractor in when I fully retire in December. Some of you may need to switch providers to Dr. Justin sooner rather than later as I am cutting back on my treatment hours as of December 8th.
Some things will not change though – Tracey and Grace will still be at the front desk, happy to greet and help each patient. Amy, Massage Therapist extraordinaire, will also continue her insightful and therapeutic massage treatments. Dr. Hosmer and his team have taken excellent care of my staff. The practice will continue to remain at the current location as well.
I'd like to thank you for your continued loyalty to the practice that we have built together, and hope that you will take some time in the near future to stop in to the clinic. My last day of seeing patients will be December 22nd, 2022.
For those of you that wish to say goodbye personally, celebrate the holidays and meet the new Chiropractors, we'll have a going away party at the clinic, most likely in December.
Again, I'd like to thank you all for all of the treasured memories, it has truly been an honor to serve you all of these years.
Regards,
Dr. Maurice Smith
We are beyond thrilled to learn all we can from Dr. Smith, and will endeavor to uphold the high standards that he brought to his patients and practice every day of his career.