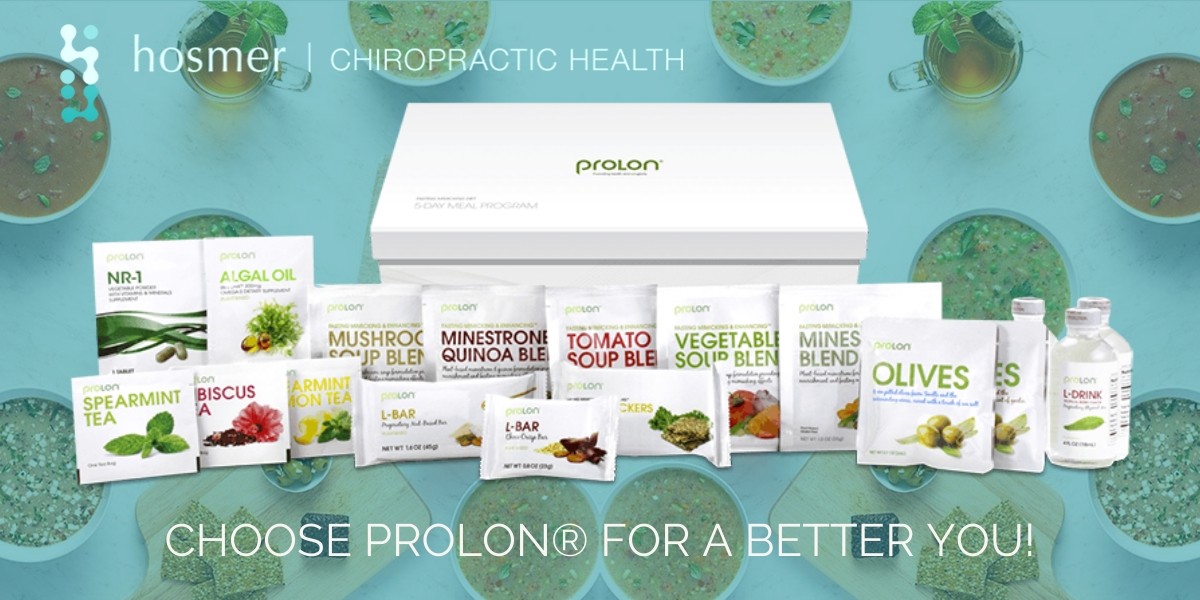 So its fast week again! This is my fourth time using ProLon for its health benefits, and so I wanted to share a few of the reasons why I'm doing the fast two times per year, and some details about how each day went for me. I chose this week because ProLon was promoting a Healthcare Professionals fasting week, and I wanted to participate with my colleagues from around the country and globe.
The bottom line on why I fast: It helps me feel better! This type of supported fast is relatively easy to do, and has good research behind its efficacy on health and longevity. My motivation is primarily to stimulate autophagy and subsequent cellular rejuvenation. This is a built-in mechanism that we all have in our biology to clean up damaged cells during the fasting process, and then releasing stem cells to rejuvenate the body. I want to feel great for as long as possible, and have recognized the value in fasting to stimulate this mechanism in my body.
ProLon is a safe and easy method for a first introduction to fasting. For those that have fasted previously, ProLon represents an easy, healthy and safe solution that is researched and tested. For those that are interested in learning more, we have copies of "The Longevity Diet" available at both clinic locations to borrow, or you can learn most of it by watching the below podcast.
So for those of you that are curious enough to read on, here is my report from my recent ProLon fast:
Day 1: Day 1 is usually pretty easy for me, as it isn't that different from what I frequently do on Mondays. I generally skip Monday breakfast to burn off some of the extra food I tend to eat over the weekend, so I didn't really notice much until towards the end of the day. I was pretty nervous the first time I did ProLon, but this being my 4th time doing the program I knew what to expect. 1 cup of black coffee/day is allowed (thankfully!)
Day 2: Day 2 generally feels pretty much like Day 1 to me – the food intake is a little lower, but overall my energy level is fine, and no big struggles today. The hardest time for me is generally in the evening when I'm winding down and have more time to relax – my mind turns to food sometimes, and so getting through the evening is the toughest for me. Generally sleep turns off the hunger for me, I'm not a night-time snacker.
Day 3: This was the easiest day so far for me. Energy level was good, hunger was relatively low. I think that generally by day 3, I'm in the groove and my body has accepted its fate.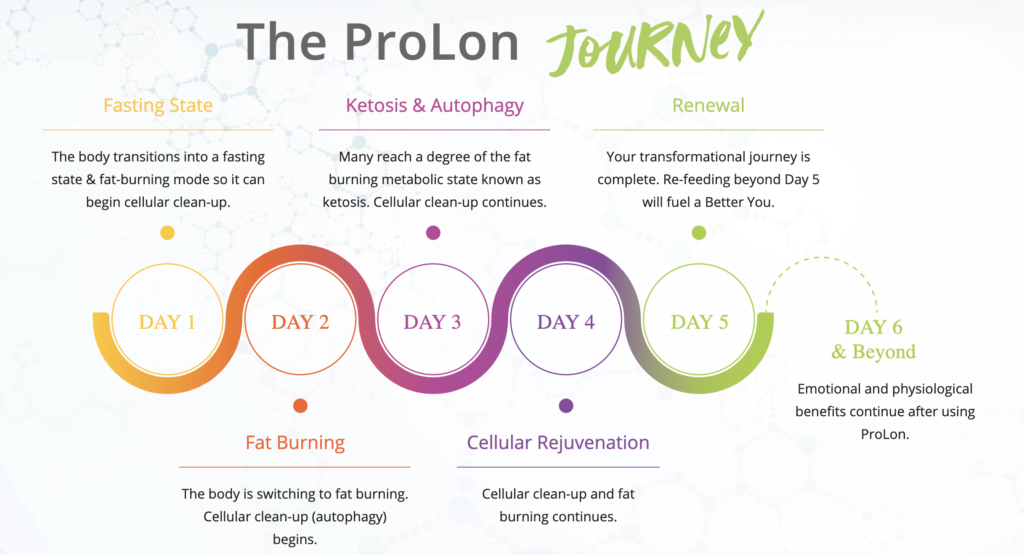 Day 4: This was the hardest day for me this time, and was also the most difficult for me last time as well. This time I mainly felt a drop in energy starting around lunch time, and just felt like I needed to rest. This is common with fasting – you definitely cannot keep up a physically demanding schedule, and you need to be able to take a rest/downtime if needed. Last time I did the fast, I had what I interpreted as a strong detox reaction (felt warm, sweaty, tired and felt like I definitely was sweating out some toxins). I guess it is good that my body didn't need to go through that this time, but I'm definitely in a better health space than last time (early January).
Day 5: I woke up on Friday with a strong hunger; this was the first morning I awoke to my stomach rumbling. I still felt hungry after eating my AM fast meal, and was a bit worried how I was going to make it through the day. The last time I fasted in January, Day 5 was tough to get through due to low energy. By mid morning, however, I felt pretty normal with good energy, and made it through the workday with no difficulty. By the evening… I still felt good. Last time I did ProLon, day 5 was really hard for me – very low energy, and this time was thankfully different. I didn't sleep well that night as I was so excited about eating real food again 🙂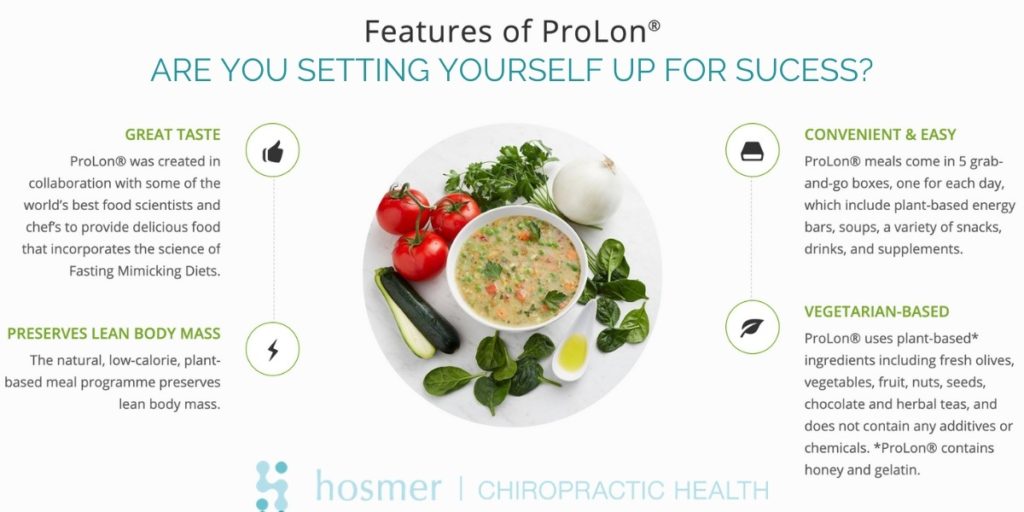 Summary: This was another positive fasting experience for me. I did a better job of planning my week to be a low energy requirement week, and feel like I made it through fairly comfortably. My biggest area of opportunity for the next time around will be to plan for the 2-3 days after the fast to be a little softer on the re-entry to normal food. I did a better job this time than I did previously, choosing primarily easy to digest foods but the quantity was still a bit high. I did lose some momentum with my exercise and movement practice that I'll take into account next time as well. Overall, my plan is to continue using the ProLon FMD 2x/year to harness the 15+ years of healthy lifespan research suggests!